Here is a scenario.  A consumer disputes a debt that appears in his credit report.  The creditor investigates the debt, does not change the reporting, and does not report the debt as disputed.  The consumer continues to dispute, but the furnisher and the consumer reporting agencies report the debt and do not report the debt as disputed.  See, e.g., Gorman v. Wolpoff & Abramson, LLP, 584 F.3d 1147 (9th Cir.2009)
And another scenario.  A criminal background check company issues a report regarding a consumer's criminal record.  Although the consumer only has two criminal incidents in his or her background, the agency formats its reports so that the incidents appear multiple times on the report, thus making the person's record appear longer than it is.  See, e.g., Smith v. HireRight Sols., Inc., 711 F. Supp. 2d 426 (E.D. Pa. 2010)
In both scenarios, the consumers sue.  The defendants argue that because the reports are technically accurate, there are no violations.  Will that defense succeed?  The answer depends on where the lawsuit was filed.
Fair Credit Reporting Act Accuracy Requirements
The Fair Credit Reporting Act (FCRA) requires that consumer reporting agencies "follow reasonable procedures to assure maximum possible accuracy" in preparing "consumer reports." 15 U.S.C. § 1681e(b).  Similarly, the FCRA requires that upon receiving a dispute, the furnisher is required to investigate and, "if the investigation finds that the information is incomplete or inaccurate, report those results to all other consumer reporting agencies to which the person furnished the information."  15 U.S.C. § 1681s-2(b).
Majority Opinion
The majority of courts have found that "a consumer report that contains technically accurate information may be deemed 'inaccurate' if the statement is presented in such a way that it creates a misleading impression." Saunders v. Branch Banking & Trust Co., 526 F.3d 142, 148 (4th Cir.2008); Koropoulos v. Credit Bureau, Inc., 734 F.2d 37, 40 (D.C.Cir.1984); see also Seamans v. Temple Univ., 744 F.3d 853, 865 (3d Cir.2014); Gorman v. Wolpoff & Abramson, LLP, 584 F.3d 1147 (9th Cir.2009); Saunders v. Branch Banking & Trust Co., 526 F.3d 142 (4th Cir.2008); Sepulvado v. CSC Credit Servs., Inc., 158 F.3d 890 (5th Cir.1998); Schweitzer v. Equifax Info. Sols. LLC, 441 F. App'x 896, 902 (3d Cir. 2011)
Minority Opinion
But a minority of courts have found that technical accuracy is a complete defense to liability under the FCRA.  See, e.g., Dickens v. Trans Union Corp., 18 F. App'x 315, 318 (6th Cir. 2001).
In my view, the text of the statute which requires "maximum possible accuracy" and not mere "technical accuracy" strongly supports the majority view that information can be "technically accurate" but still be misleading to make the report inaccurate.  As stated by the Third Circuit, "It is important to note that § 1681e(b) erects a standard of 'maximum possible accuracy.' That requires more than merely allowing for the possibility of accuracy."  Cortez v. Trans Union, LLC, 617 F.3d 688, 709 (3d Cir. 2010).  Given the recognized importance that credit reports and background checks paly in people's lives, mere technical accuracy should not be enough.
ABOUT THE AUTHOR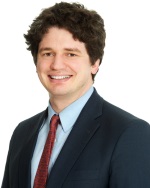 Background Check Issues? Talk to John.

Our attorneys will evaluate your background report for free. We'll gather the details and discuss your options.
Related content: